Alleppey Travel Guide
The gushing silvery waves of the humbling Arabian sea, welcome you to the town of Alleppey, now Alappuzha, the lifeline of the backwaters of Kerala. It is fondly referred to as 'Venice of East', because of being nestled by canals and other waterways. This water-locked district with its picturesque lakes, serene day to day life, sandy beach, well-fed canals flanked by palms and spectacular lagoons, attract a crazy number of tourists every year from all around the world.
Alleppey is considered to be the region's oldest planned town. Tour to Kerala, minus a visit to the Alleppey backwaters is incomplete. The boundless landscape of the town of Alappuzha with tall coconut trees, green paddy fields, elongated canals and gleaming waters, form a delightful scenery for your eyes. Each and every attraction of Alleppey backwaters makes an amazing contribution to make your holiday, a memorable one.
TOP Attractions in Alleppey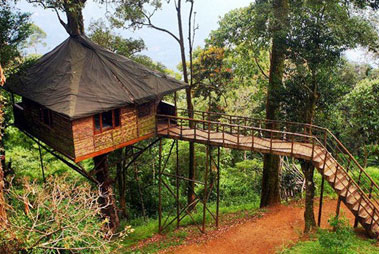 OTHER DESTINATIONS IN KERALA