Trivandrum Travel Guide
Encircled by the Arabian Sea on the west and the state of Tamil Nadu on the east, Thiruvananthapuram, well known as Trivandrum, is the southernmost district and the capital of the south Indian state of Kerala. Referred to as 'Evergreen City of India', Thiruvananthapuram is one of its extremely popular tourist destinations as well. The city boasts of charming beaches, alluring temples, historic monuments, spectacular palaces, wonderful backwaters, tea, coffee and spice plantations and its rich culture. Its exotic geographical features is the prime reason that the city receives massive footfall every year. Its natural beauty is surely to become a treat to your eyes.
The monuments of Trivandrum are real cultural delight as they have an amazing architecture to boast of. If you are one of those who love being away from bustling tourist activity then beaches of Trivandrum are perfect, beautiful and serene. A major cultural hub, this city an amazing tourist destination, offers something for all kinds of travelers. Also famed as the city of thousand headed Anantha, the sacred serpent on which Lord Vishnu reclines, covering 7 hills, it spreads in an area of 2,192 sq km. Thiruvananthapuram is a perfect mix of contemporary and tradition.
TOP Attractions in Trivandrum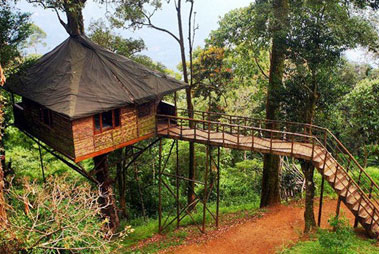 OTHER DESTINATIONS IN KERALA