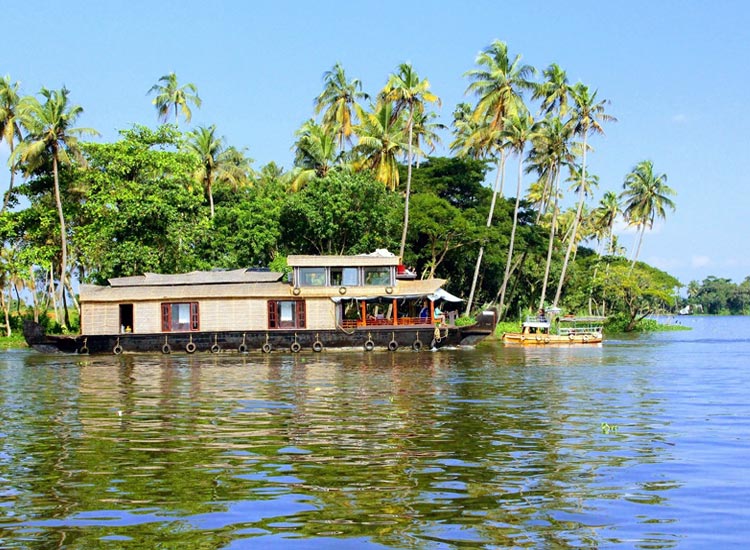 Kerala, India's timeless tourist destination, has made a stunning comeback in the tourism industry. This time by getting featured in CNN Travel's 19 places to visit in 2019. Fondly known as God's Own Country, the state has smitten travelers time and again with its gem-like tourist attractions, which is not surprising at all. The travel portal didn't leave praising even the slightest parts of Kerala and was heard saying that this part of India has it all, from sun, sea, sand, good food, culture, wildlife, and houseboats. The natural landscapes, palm trees, and astounding backwaters are what makes it "God's Own Country."
Along with that, CNN Travel applauded how brave Kerala has been through all the ups and downs during the floods in 2018. With the grace of God, the state got blessed with some of its tourist attractions dodging the mishappening. Further, the travel portal promoted the beach life of Kerala where the postcard-perfect Kovalam and Varkala are its top picks. It also talked about the flavorsome cuisine which includes the spice shops of Munnar, coconut which is a major ingredient and the toothsome prawn curry.
CNN Travel was also heard showering praises on how the Kerala backwaters beautifully link its villages and showcase the local life. Which is best enjoyed on a traditional wooden houseboat, Kettuvallam. Moreover, spending a single afternoon or a week on the wooden houseboats amid the sounds and sights of nature is worth every penny.
Besides, the travel portal also mentioned Kochi's solar paneled airport which is where the journey begins from. The ancient port city is perfect to relish the Portuguese presence and to witness the traditional Kathakali dance. Besides, Periyar National Park and its guided jungle treks and Munnar's tea plantation were also recommended.
On the other, India's tourism industry is all cheered up with Kerala winning hearts worldwide and making its presence known. Tourism Minister, Kadakampally Surendran, was also heard saying on the matter. He added that it is great progress for the Kerala Tourism which will help in increasing the number of international travelers. Besides, it is good to know that CNN Travel also mentioned the severe floods of 2018 and how some of the tourist attractions of Kerala escaped unscathed.
Tourism Secretary, Rani George also expressed great joy and added that the mention will serve as an authentic advertisement for the state. That being said, Kerala securing a place on the list, showcases how the state is recovering and making a huge comeback. All of which would not be possible without the support of the government and the stakeholders.
[Find Some Amazing Kerala Holiday Packages]