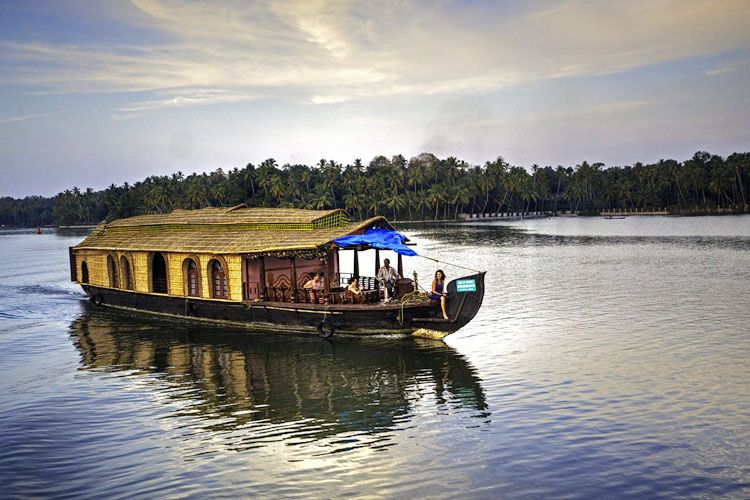 The whole world halts, only the canals flow, the palms smile, and the journey goes on. A ride down to Kerala isn't just an experience, it's a story knit by conversations amid nature. Humbly called 'God's Own Country', there have been times when things turned the other way for Kerala, but the state stood firm and gained back what it deserved rightfully. Which is one reason Kerala won a spot in CNN Travel's 19 places to visit in 2019.
This blog gives you an insight about the places of tourist interest in kerala which sum up all the glory of this beautiful state. You can take a houseboat ride down its backwaters, sip the aromatic tea, and rejuvenate your soul until you are convinced.
Let's meet at the end of this blog that covers the best tourist attractions of Kerala and see if you agree to our list or not. Shall we begin?
Here's a list of top tourist attractions in Kerala
1. Backwaters, a voyage to self-discovery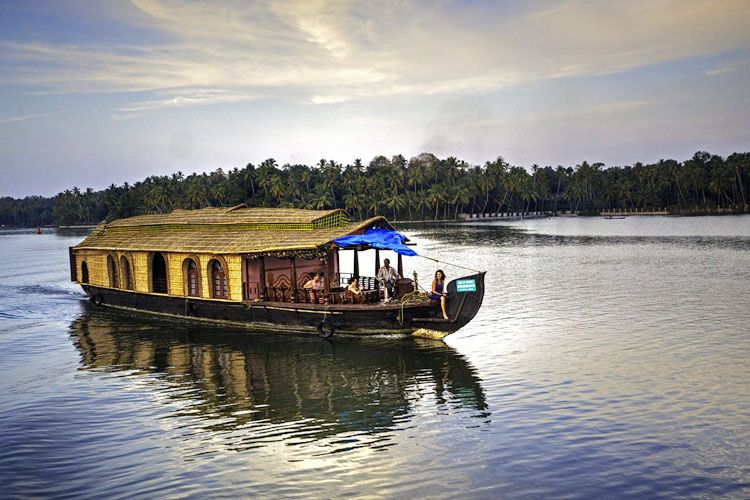 Among all the experiences that elate the heart and leaves it with eternal memories, a ride down to Kerala backwaters tops the list. A common description goes like this – the sun busy painting the sky, the palms swinging and then there is a traditional boat loaded with travelers. All the magic that Kerala is blessed with, seems to come alive right here in the lap of nature.
If you are on a family vacation, traveling solo or on your honeymoon then you can opt for the luxurious houseboats in Kerala. It is one of the most quintessential Kerala experiences where all you do is soak goodness and watch the day turn into nights.
Where to Experience?
Alleppey
Kumarakom
Kochi
Poovar
Must Read: 7 Most Beautiful Backwaters Destinations in Kerala
2. Beaches that are no less than true companions in highs and lows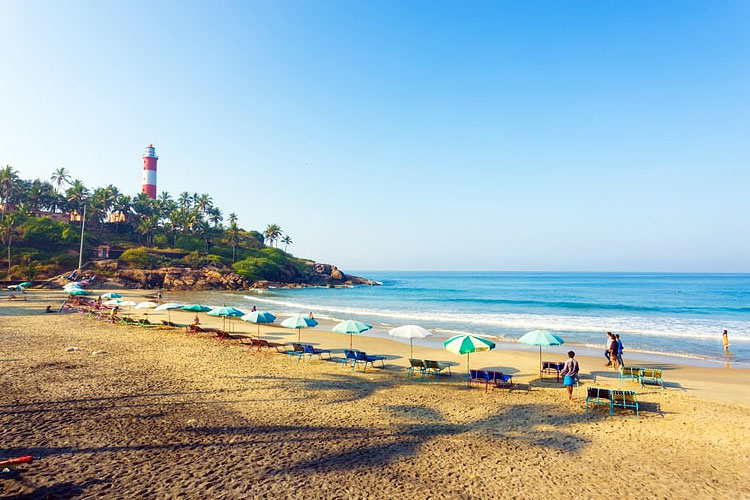 There can never be a day when you have had enough of the beaches in Kerala. Am I right? Like the beach gets you when you are riding the see-saw of life and just showers endless positive vibes. A feeling better than this doesn't exist. Which is why, beaches are one of the best tourist places to visit in Kerala offering the timeless combination of sun, sea, and sand. What's more, to know is that the state has a rescue spot for your every mood. So whether you are high on spirits or just want a tody (palm wine) and sit, Kerala has it for you.
Where to go?
Suggested Read: 12 Best Beaches in Kerala
3. Tree House Stay– why not relive childhood?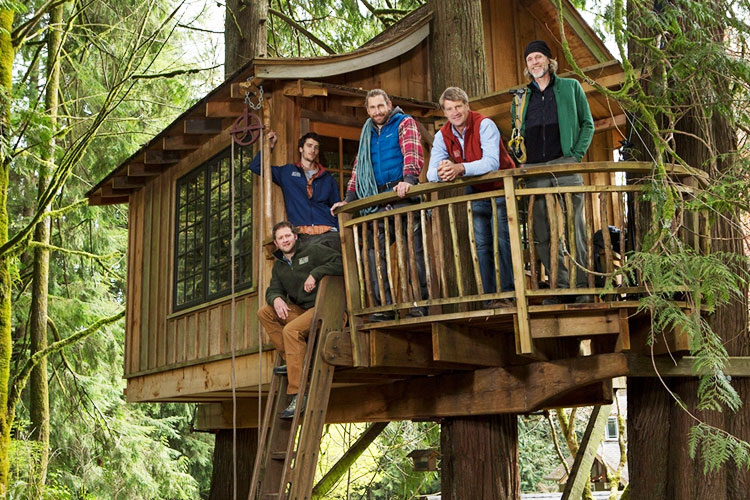 Childhood is bliss, it is the most carefree time of our lives. Although we all have our bittersweet share of memories, there is no denying that we all love the idea of being kids again. I think Kerala overheard someone having the same conversation and came up with the super amazing idea of tree houses. Set close to the beautiful places in Kerala and atop tree limbs, the wooden architecture complete the whole rustic setting. Seems dreamy right?
If you are planning a visit to Kerala any soon, the best time to visit Kerala is between the months of August and February.
Where to go?
Must Read: Top 5 Tree House Resorts in Kerala
4. Wildlife that challenges your gut and photography skills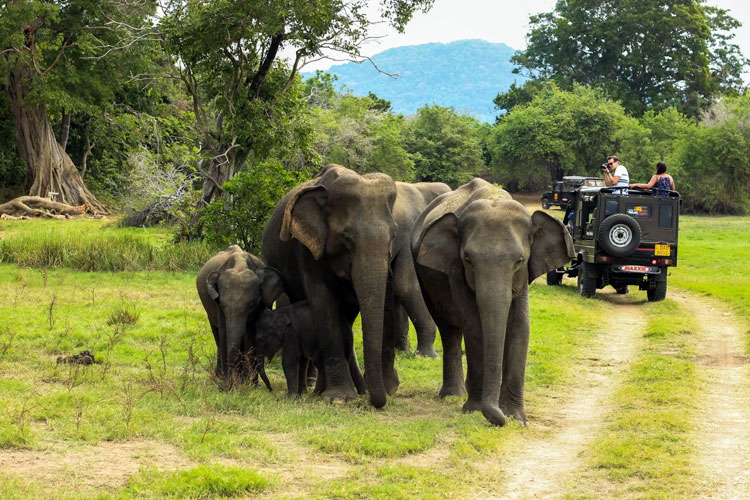 Often times we forget to appreciate how beautiful is the presence of wildlife in our surroundings. When you are enjoying Kerala sightseeing, you probably can't miss doing so as there are 25 wildlife sanctuaries and national parks in the state. From the very famous Periyar Wildlife Sanctuary where the roars of the wild shake the ground to the total opposite Kumarakom Bird Sanctuary, there is a wildlife encounter of every kind. Just get your camera ready and hop on a jeep and see what awaits your presence.
Where to go?
Periyar Wildlife Sanctuary
Kumarakom Bird Sanctuary
Chinnar Wildlife Sanctuary
Peppara Wildlife Sanctuary
Wayanad Wildlife Sanctuary
Neyyar Wildlife Sanctuary
Suggested Read: Top 10 Wildlife Sanctuaries and National Parks in Kerala
5. Ayurveda, a seed that reaps healing and positivity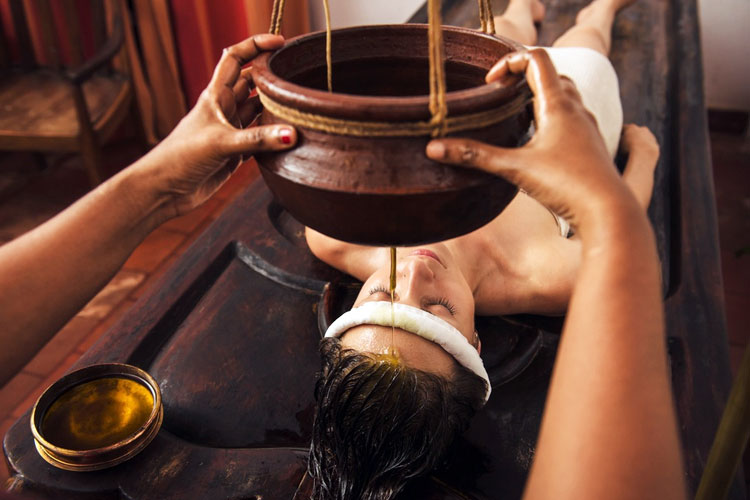 Ayurveda has its roots deep in the land of Kerala since time immemorial. Also known as the Science of Life, it is one of the oldest forms of traditional medicine that prevails in India as a whole. Travelers from all corners of the world visit Kerala to heal themselves and lead a healthy life. Yoga, massages, applying oil are some common aspects of Ayurvedic treatment offered here. Besides, travelers can also choose to accommodate themselves at these holistic heavens to rejuvenate their soul inside out.
Where to go?
Thekkady
Thrissur
Kovalam
Kollam
Alleppey
Cochin
Kumarakom
Varkala
Wayanad
Palakkad
Malappuram
Must Read: Top 5 Ayurvedic Resorts in Kerala
Check out our customized Kerala Tour Packages
6. Tea, coffee, and spice are all things nice!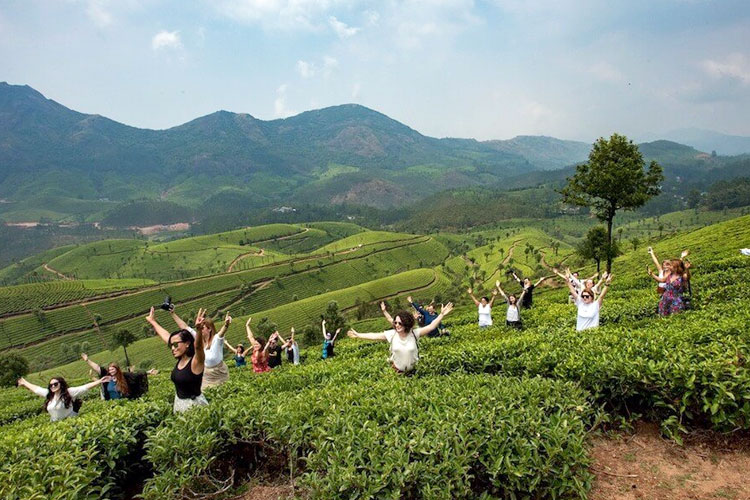 For most people, morning and evening rituals revolve around an aromatic cup of tea and coffee. The finely brewed flavors can make the mood go from 0 to 100 with just one sip. When you are in Kerala, expect to be followed by the soothing fragrance of fresh coffee, tea along with spices coming straight from the estates. Pick any of the tourist places in Kerala mentioned below, and walk through the tea plantations, watch the crop pickers do their chores and also try the samples.
Where to go?
Suggested Read: Best Places to Visit in Kerala in December
7. Hill stations, a timeout from the hustle and bustle of life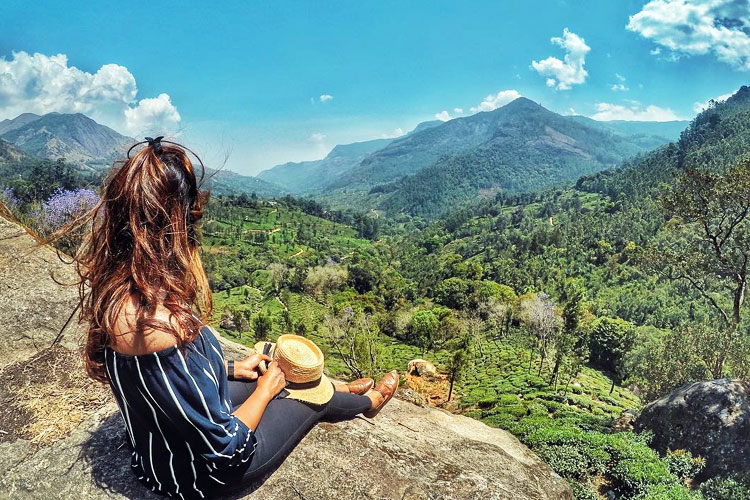 Hill stations are definitely one of the best places for summer holidays in Kerala. As soon as summer kicks in, the locals and travelers are seen driving for a peaceful retreat to these hilly places. While the Western Ghats don the background, the open green spaces, and the cool breeze take care and pamper your soul. Further, it is said that there are more than 50 hill stations in Kerala, some of the popular ones are mentioned below.
Where to go?
Munnar
Thekkady
Vagamon
Paithmala
Ranipuram
Ponmuddi
Idukki
Peermade
Mattupetty
Athirapally
Must Read: Top 10 Hill Stations in Kerala
8. Culture and heritage that define the very essence of Kerala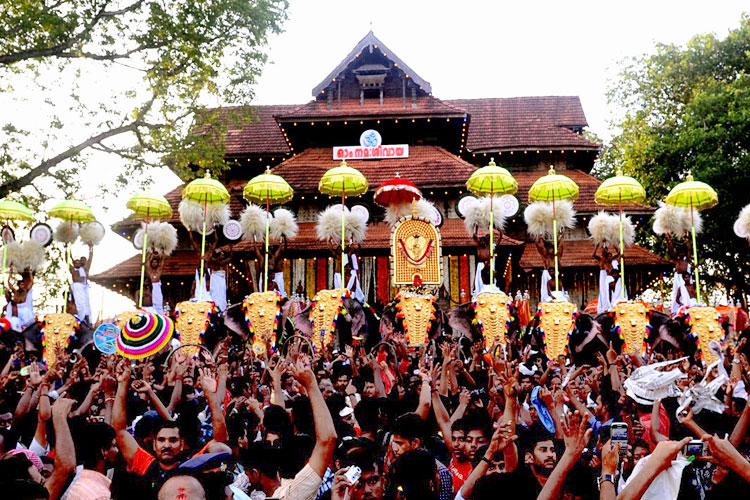 Everything that Kerala is today is a reflection of the cultural influences from Indian and Dravidian culture. The state showcases the different aspects of performing arts, music, cuisine, clothing, literature, architecture, festivals due to the assimilation of civilized lifestyle. Each one of these has defined the culture and heritage of Kerala to the fullest. With its fair deal of trade stories, a good number of historical events took place here. All of which can be revisited by a tour to the monuments built during colonialism and foreign invasions.
Where to go?
Thrissur
Mattancherry Dutch Palace
St. Francis Church
Krishnapuram Palace
Edakkal Caves
Bekal Fort
Jewish Synagogue
Suggested Read: Kerala Culture and Traditions
9. Cuisine that makes your taste-buds crave for more
It happens only in Kerala! Well, I am talking about all the kinds of delicacies that are going to be served on your green banana leaf. The state is popularly known as the Land of Spices, as all the ingredients that enhance a dish are homegrown. Besides, the cuisine of Kerala holds influences from Malabar, French, and Arabian cookery and obviously a tinge of its own culture. That being said, seafood is one of the major highlights of the cuisine of Kerala, so make sure you try it.
What to try?
Vegetarian –
Idiyappam with Curry
Appam with Ishtu (Stew)
Erissery (Pumpkin and Lentil Stew)
Puttu and Kadala Curry
Non-vegetarian –
Kerala Style Prawn Curry
Nadan Kozhi Varuthathu (Spicy Chicken Fry)
Kerala Karimeen Fry
Payyoli Chicken Fry
Squid Fry
Sweet savories –
Payasam
Chatti Pathiri
Achappam
Coconut Pitha with Mawa
Must Read: 11 Best Foods to try in Kerala
10. Art forms so fine that your mind = blown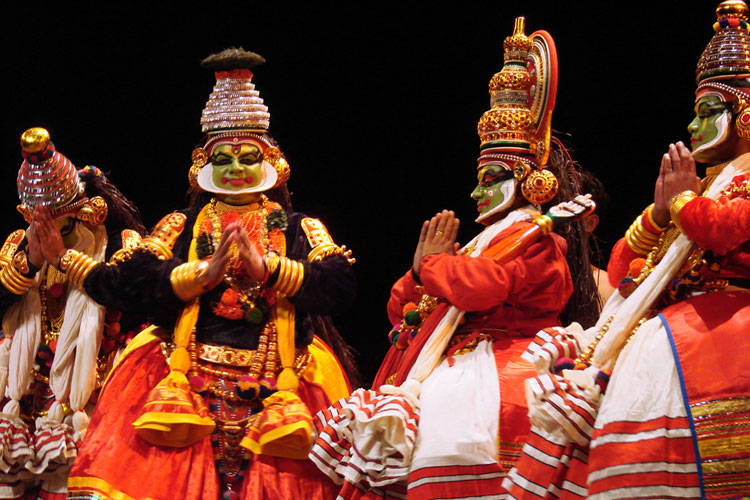 All the magic that is vested in Kerala is incomplete without the mention of its culture. It is this aspect which has worked as the building blocks in shaping the values, beliefs, language, art forms, and festivals so to say. The various communities in Kerala have brought forward their contribution to the diverse culture in the form of performing arts. Kathakali, Theyyam, Mohiniyattam, Thullal, Kalaripayattu, Pulikalli are some of them and can be admired at the places mentioned below.
Check out Kerala culture and heritage tour package
Where to go?
Kerala Kathakali Center
Kadathanadan Kalari & Navarasa Kathakali
Kerala Kalamandalam
Greenix Village
Hope we gave you enough reasons to plan a holiday in Kerala. If you wish to skip all the hassle of bookings, you can browse through our Kerala tour packages which are custom friendly. Which means whatever you like, goes on the itinerary and vice versa.
Suggested Read: 7 Most Famous Traditional Art and Dance Forms of Kerala
Related Post:
8 Must Visit Tourist Destinations in Kerala in Winter
A Complete Guide on Kerala Backwaters & Houseboat Trip
9 Offbeat Backwater Destinations in Kerala
12 Offbeat Places in Kerala for a Relaxing Vacation