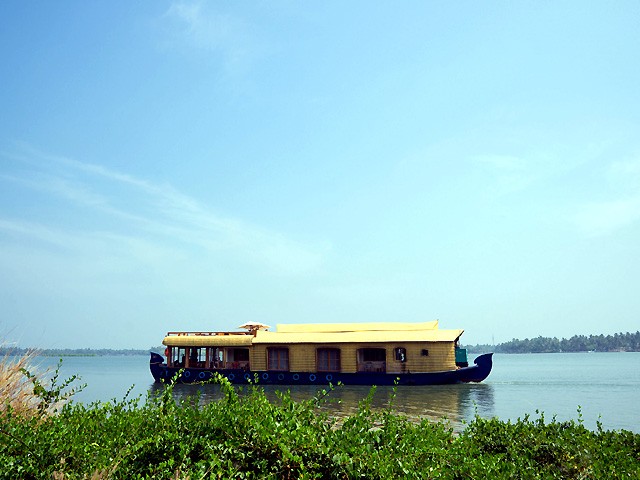 There are many reasons to fall in love with Kerala, from its wonderful beaches to its ancient tradition of Ayurveda. Not only is it blessed by nature's bounty, but it also boasts a glorious heritage. Kerala is also famous for its amazing backwaters that are a wonderful combination of lakes, canals and lagoons stretching parallel to the Arabian Sea. These offbeat backwater destinations in Kerala let you enjoy the serene beauty of Kerala without the usual tourist rush.
1. Poovar backwaters
Located in close proximity to Kovalam, Poovar backwaters is an incredible island paradise and one of the most famous beach destinations in Kerala. This backwater destination stands out for its unexplored beaches, incredible backwaters and long stretches of coconut palms that sway gracefully with the breeze. An interesting fact about Poovar Island is that it's surrounded by small canals and the Neyyar River where one can spot several types of water birds including night heron, kingfisher, Indian Cormorant eagle and black darter.
2. Vaikom Backwaters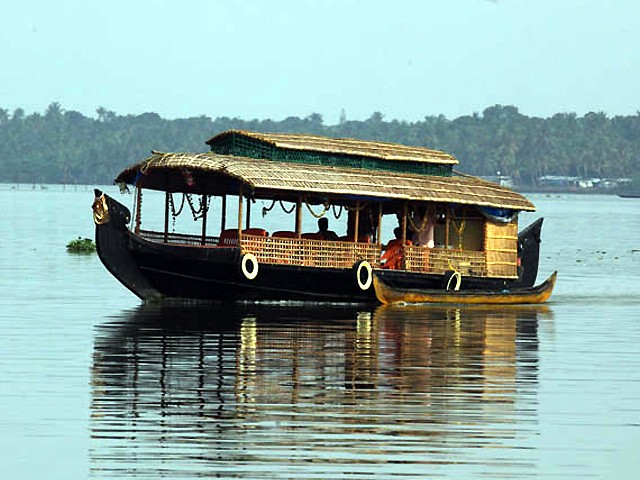 Vaikom is one of the oldest townships in Kerala and home to several amazing places untouched by modernity. The vast network of rivers and canals merge to form the wonderful Vembanad Lake. What makes Vaikom so famous is that it's considered to be the gateway to the backwaters of Kerala. One of the most famous tourist activities in Vaikom is a houseboat trip which lets you enjoy bird watching, fishing, angling and a glimpse into the rural village life. There is also an ancient temple dedicated to Lord Shiva which is believed to have been built by Parashurama. It attracts tourists in large numbers.
3. Thiruvallam Backwaters
Looking for a place that combines relaxation and adventure, solitude and excitement? Make your way to Thiruvallam backwaters, one of the most exciting Kerala backwater destinations. The exciting part is, you can actually enjoy several kinds of water sports here, like canoeing. You can also enjoy cruises to several villages which showcase the beauty of the region. Another fascinating experience is watching how houseboats are handcrafted. The famous Parashurama temple which is dedicated to the creator of Kerala, Parashapuram, is also situated here. This backwater destinations is also home to a famous area called "Veli Tourist Village" which is surrounded by Veli lagoon and Arabian Sea by a small stretch of sand. It is a popular 18-acre waterfront park with a climbing bridge that offers various water sports facilities.
4. Padanna Backwaters
Padanna backwaters, located in the district of Kasargod, is one of the most serene stretch of backwaters boasting great rows of coconut and palm trees. It's perfect for those wanting to enjoy the beauty of the backwaters amidst seclusion. You can also enjoy boat rides here. The backwaters of Padanna are fed by five big rivers that make their way into the Arabian Sea. Taking a ride through these backwaters takes you past the old rustic charm of the rural areas. Some of the best activities which you can try out here are a trip on the houseboat, a day out on the beach and a traditional Ayurveda massage.
5. Kavvayi Backwaters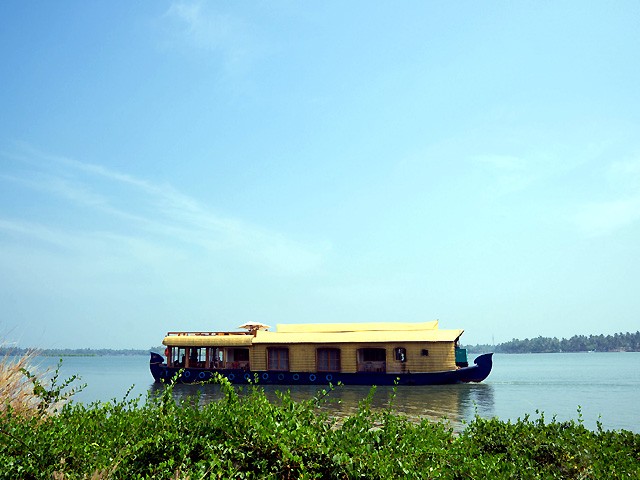 Kavvayi backwaters, which stretches from Kavvayi to Neelashwar, is the third largest backwaters in Kerala and the largest one in North Kerala region. This backwater destination is dotted with several small and large islands with unbelievably beautiful surroundings. Among these, the Valiyaparamba Island is the largest. You can enjoy yourself at Kavvayi by enjoying a leisurely stroll along the backwaters or hiring a country boat to explore the incredible scenery encompassing you. You could also choose to enjoy the theyyams (popular ritual form of worship) or attend one of the several temple festivals, if it coincides with the date of your visit.
[Also Read: 12 Picturesque Backwater Resorts in Kerala]
6. Valiyaparamba Backwaters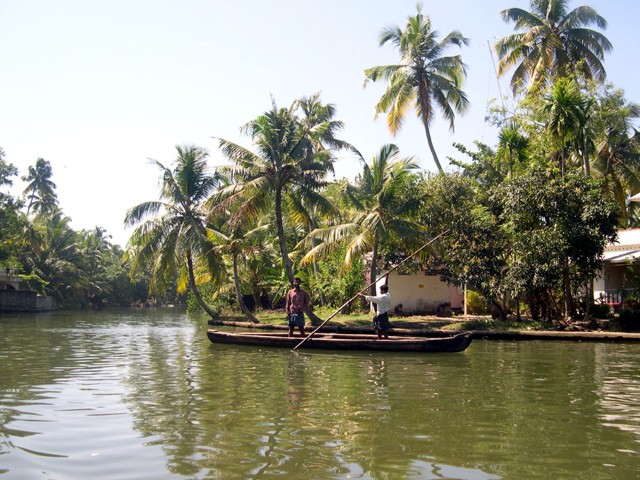 Valiyaparamba backwaters is regarded as one of the most beautiful backwaters of Kerala, and rightly so. Fed by four rivers and located almost 30km from Bekal Fort, it's a popular weekend gateway for its relaxed ambience and meditative-like aura. For those attracted to adventure and lovers of photography, the Mangrove Trail of Malabar is the perfect destination. There are other beaches too which are immersed in perfect serenity like Pallikere and Kappil beaches.
7. Alumkadavu Backwaters
A unique experience awaits you at Alumkadavu, one of the most popular offbeat backwater destinations of Kerala. This place is famous for being the houseboat building center of Kerala. The main attraction of this backwater destination is the boat building yard where experienced and skilled craftsmen build boats from eco-friendly materials. Coir is also used to make handicrafts and souvenir items. The village also wears a relaxed and friendly charm that wins your heart easily. People visit this village for many reasons, one of them being to experience rejuvenation and soak in the mesmerizing views.
[Check-out Serene Backwaters of Kerala Tour Package]
8. Sasthamkotta Backwaters
Sasthamkotta, located in Kollam district, is called the "Queen of Lakes" for no small reason. Besides being a large freshwater lake, it has always bustled with tourist activity. It is surrounded by enormous hills on three sides and is also home to one of Kerala's most important pilgrimage sites, the ancient Sastha temple. The friendly monkeys scuttling around the temple are viewed as divine by the locals. It's such a pleasure to come and enjoy the friendly environment of the place and have a wonderful time.
9. Pathiramanal Backwaters
The serene backwaters of Kerala are home to various attractions, one of them being Pathiramanal. Pathiramanal, which means "sands of night", draws bird lovers in large numbers because of its being a safe haven for hundreds of rare migrating birds. Situated about 13km from Alappuzha, it can be reached by a 1.5hr motorboat ride or 30 minutes speedboat trip. It is surrounded by the Vembanad Lake and is accessible only by a boat ride.
Also Read:
Top 15 Eco-tourism Destinations in Kerala
10 Best Places to Visit Kerala in Monsoons
8 Best Places for Honeymoon in Kerala
10 Must Visit Gorgeous Waterfalls in Kerala