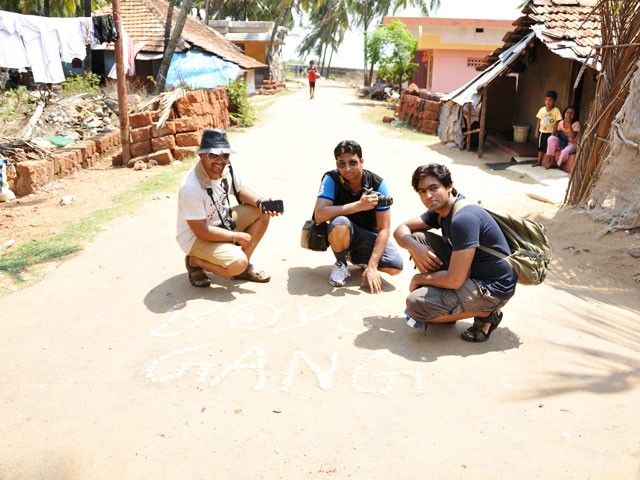 Tourism in Kerala has usually revolved around its backwaters, houseboats and Ayurveda massages, and why not? After all, it's these attractions that makes Kerala one of the most popular tourist destinations in India. However, there is another form of tourism, known as village tourism that shows you the traditional lifestyle of its people in the most authentic way. Village tourism in Kerala is unique because it provides tourists a chance to experience the life in the villages and interact with the villagers. As a tourist, you get to take a tour of the villages and watch the locals go about their daily work – farming, jute making, pottery, handicrafts, stone cutting and inland work, besides others. It's just comforting and relaxing to get away from the noise and confusion of city life and immerse yourself in the solitude and pure air of the villages.
1. Cherai
If you are wondering where to go for village tourism in Kerala, head to Cherai, which lies at the northern end of the Vypeen Island. At one time, it was a part of Kochi and Travancore States, before their merger took place. Albeit its history may just be 700yrs old, it's rich in cultural heritage with monuments that have played a major role in India's history. Cherai area was ruled by the Portuguese, Dutch and British in succession, and their legacies are still visible today.
One of the attractions in Cherai Village is the hexagonal fort built by the Portuguese in 1503. Its considered to be the one of the oldest European monuments of India. Another attraction is the theological school called "Vyikotta Seminary", which was built by the Portuguese. The printing press at this school, built in 1577, is the first printing press in Kerala, according to some historians. The Cherai Beach is a great place to spend your day leisurely. It's also the only beach where one can sight dolphins. Once here, you should definitely check out prawn farming practiced at Cherai beachside village.
[You may also read 7 Most Famous Festivals in Kerala That You Must Join and Enjoy]
2. Nilambur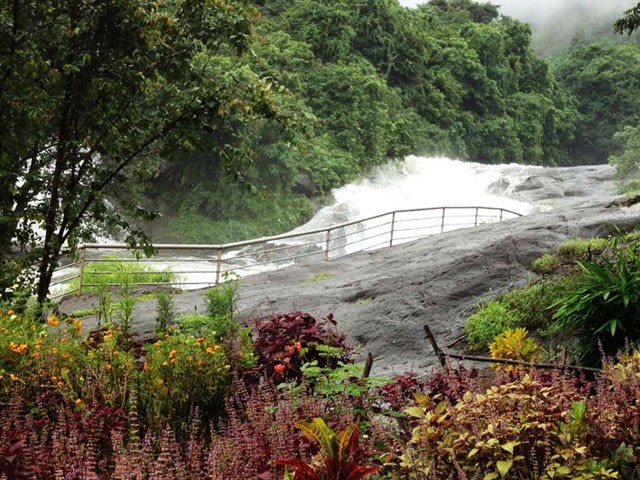 There are many things that make Nilambur one of the best places for village tourism in Kerala. Blessed by nature's bounty, its extensive forests consist of mahogany, choropin, teak, rosewood, bamboos etc. There are several things to do and see here. One of them is The Conolly's Plot, famous for being the oldest teak plantations in the world. There are several things of interest here including tribal settlements, the world's first Teak Museum, enormous rain forests, ancient residences of maharajas called "kovilakoms" and waterfalls.
In close proximity to Nilambur lies Aruvancode, which has earned a popularity for its potters. Once known for its heritage in pottery, the products designed by its potters were highly sought after. However, the onset of modernity, bringing with it plastic and fiber, deprived these people of their livelihoods. However, today, through a movement called "Kumbham", pottery has been revived in the region. Their products are widely in demand today in corporate offices, households, resorts and hotels. Nilambur also hosts the Nilambur Pattu festival, an ancient festival famous for its ritual powder drawing on floor.
[Check-out Top 15 Ecotourism Destinations in Kerala]
3. Thodupuzha
Thodupuzha, a town and municipality in the Idduki district of Kerala, is home to several villages which are noted for their splendid beauty. Thodupuzha is also the name of the river which flows through this town.
At about 17km from Thodupuzha lies the village of Elamdesom. The spectacular natural setting of this village, along with rice, rubber and coconut plantations, presents excellent opportunities for sightseeing and exploration. Kalayanthani is another village which lies about 10km from the town of Thodupuzha. Apart from its incredible beauty, one of the famous attractions of this village is St. Mary's Church which was built in 1920.
4. Palai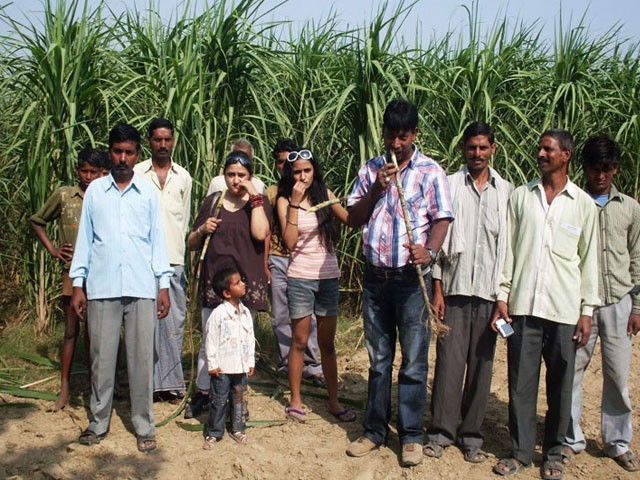 Your Kerala village tourism tour is incomplete without visiting Palai. Located in Kottayam district, it is believed that Palai derives its name from Palazhi, the mythological ocean from where nectar, or "amrutha", was churned out. The beauty of this place will make you fall in love with it at first sight. Palai also serves as a favorite transit point for various places of attraction.
[Also Read: 10 Famous Historical Monuments of Kerala]
5. Kumarakom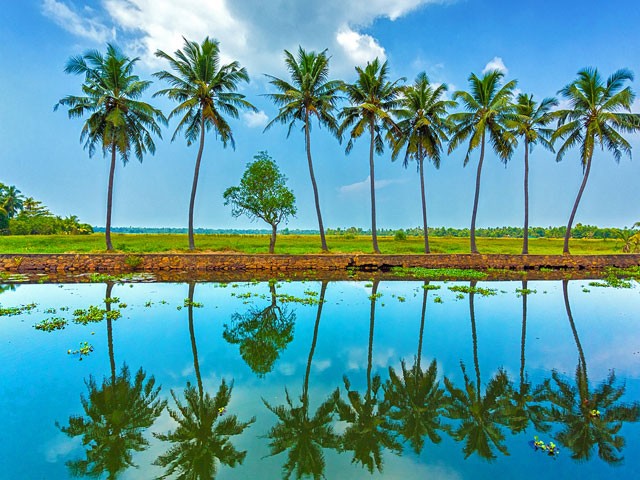 Kumarakom Village tells you what village tourism in Kerala is all about. A collection of little islands on the Vembanad Lake, its also one of the most enchanting backwater destinations of Kerala. Its natural beauty wins one's heart with the lush mangrove forests, massive coconut trees and paddy fields. Is it surprising then, that National Geographic has listed it among the destinations in the world which everybody should visit at least once during their lifetime?
Kumarakom is also famous for its backwaters. The best way of enjoying the beauty of the backwaters is taking a ride on a houseboat. The charm of the backwaters, combined with the delightful houseboat ride, gifts you special memories. Kumarakom Bird Sanctuary is another popular tourist attraction. Spread over 14 acres, it's a haven for ornithologists and birdwatchers. The lake is visited by several migratory species like the Wild Duck and Siberian Stork. Among its aquatic life, Konju (Tiger Prawns) and Chemeen (prawns) are the tourists' favorites.
[Click to know 10 Must do Things in Kumarakom]
6. Marayoor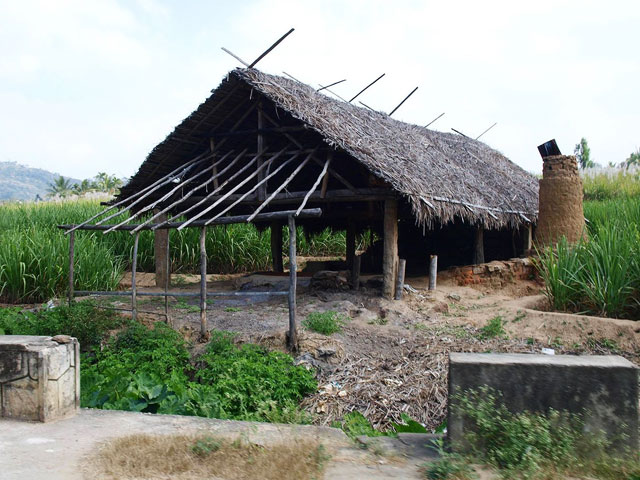 Besides its beautiful landscape, Marayoor is famous for its historical sites which date back to the pre-historic era. All along its jungles and hillsides, you find the remains of Dolmenoid cists called "muniyaras" (burial chambers) dating back to the Megalithic Age. For over 1000yrs, they have stood at that very spot, untouched and unmoved. If you are looking for amazing sights in Kerala, then this certainly is one of them.
Need more reasons to visit Marayoor? You also have the option of exploring Natural Sandalwood Forests and Sugarcane Farms whose molasses are quite popular with the people. Another fascinating site awaits you at Ezhuthupara which contains cave paintings that cannot be seen anywhere else.
[Also Read: Lesser-Known Stories of How 14 Kerala Towns Got Their Unique Names]
7. Kovalam
Kovalam is a beautiful coastal town which is famous for its internationally renowned beach, along with three other adjacent crescent beaches. It has been a favorite tourist spot for the tourists since the 1930's. The calm waters in the beautiful bay here are perfect for taking a swim.
There are a lot of activities that you can enjoy on this beach as a tourist. Some of these are swimming, herbal body toning massages, sunbathing, catamaran cruising and special cultural programs. On this beach, life starts late in the day and continues well into the night. At the beach complex, you can find a variety of convention facilities, shopping zones, string of budget cottages, Ayurvedic health resorts, Ayurvedic massage centers and Yoga. Accommodations facilities, too, are hardly a problem, as the accommodation facilities range from five star hotels to budget hotels, with the choice of food ranging from Continental varieties to South Indian delicacies.
 8. Kumbalangi
Kumbalangi, situated in the western part of Kerala, is the first eco-friendly tourist village in India. From Fort Kochi, one of the famous forts in Kerala, the drive to this village takes almost 30 minutes. It's a fine example of how natural resources should be utilized for tourism without destroying the environment.
What sets this destination apart from the others is the fact that here, the tourists can involving themselves in the occupations of the villagers, some of which are fishing, farming and coir making. Fishing is the main occupation of the people. Apart from traditional fishing, fishing is also practiced with Chinese fishing nets, something which you should definitely check out. The other ways of spending your time here are watching toddy tapping, enjoying a leisurely stroll on the backwaters and watching the thatching of palm leaves. You can also opt for a homestay at one of the homes of the villagers and learn about the traditional lifestyle of Kerala and its people.
[Also Read: 10 Must Visit Gorgeous Waterfalls in Kerala]
9. Bekal
Bekal, located on the shoreline of Pallikkara village of Kasaragod, is a region famous for its incredible natural beauty. According to Rama Nayak, a local Kannada writer, this place derives its name from the word Baliakulam Palace, because it was the seat of a big palace in the past. This region is home to Bekal Fort, a giant keyhole shaped fort which is the largest of its kind in Kerala.
One of the prime attractions of Kerala is the Bekal Fort, and as a tourist, you should visit it. The fort, as well as its surroundings, are becoming an international destination and a favorite shooting locale for film and ad makers.
10. Malampuzha
Malampuzha, situated in the Palakkad district, is place of spectacular natural beauty. You should visit this place if you want to soak in the tranquility of the environment. It's definitely one of the places worth checking out on a village tour of Kerala.
One of the attractions here is the Malampuzha gardens, the only rock-cut gardens in South India created by Nek Chand, recipient of the Padmashree Award (India's fourth highest civilian award). The entire garden is made of used plastic cans, tiles, broken pieces of bangles, tins and other waste materials. Once here, you should definitely the ropeway which provides a magnificent view of the gardens.
[Experience the Real Kerala with Kerala Heritage Tour Package]