Kasaragod, the northernmost district of Kerala possessing a 293km long coastline, is a regularly frequented tourist destination. This is a wonderful place, dipped in history and blessed with nature's bounty. From the majestic forts that seem to tell a story, to the magnificent mosques and temples scattered around the district, every place is a visitor's delight.
However, to experience the best that Kasaragod has to offer, it's necessary to visit a few select locations that manifest the charms of this place. This blog brings you the 10 best places to visit in Kasaragod. Plan your visit accordingly, and take away memories of a lifetime!
1. Bekal Fort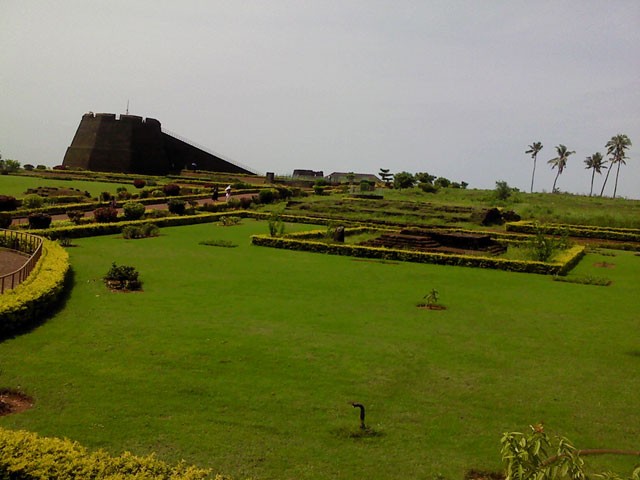 Built almost 300 years ago, Bekal Fort endears itself to its visitors by its amazing location as well as its historical legacy. Visitors get panoramic views of the Arabian Sea from its observation tower. This fort, when viewed from a distance, appears like a giant key-hole. It is one of the largest and best-preserved forts in Kerala. The surroundings of Bekal Fort, and the fort itself, serve as a popular shooting site for filmmakers.
2. Ananthapura Lake Temple
Ananthapura Lake Temple, standing in the middle of a lake, traces its origins to the ninth century. Dedicated to Lord Vishnu, it's the only lake temple in Kerala. According to legends, the temple is built on a site where Anantha Padmanabha Swami settled down. An amazing collection of wood carvings can be found on the ceilings of the mandapam. Apart from this, the mural paintings adorning the walls depict stories from the Puranas.
3. Ranipuram Hills
Ranipuram Hills, located at 2,460ft above sea level on the Western Ghats, is a trekker's paradise. Its natural landscape – evergreen shola woods, grasslands and monsoon forests, make it an ideal destination for trekking. One can spot wild elephants wandering the mountain tops here. Besides, tourist cottages located here provide a comfortable stay to the visitors. Ranipuram is one of the best places to visit in Kasaragod.
4. Kareem's forest park
One should visit Kareem's forest park not just because it's a treasure-house of flora and fauna, but also because, it's a remarkable example of forest conservation. Located at Puliyamkulam, the park has been named after Kareem, a native of Kasaragod, who was the man behind this venture. The forest witnesses regular visitors from all walks of life. The forest is also home to a number of medicinal plants.
5. Maipady Palace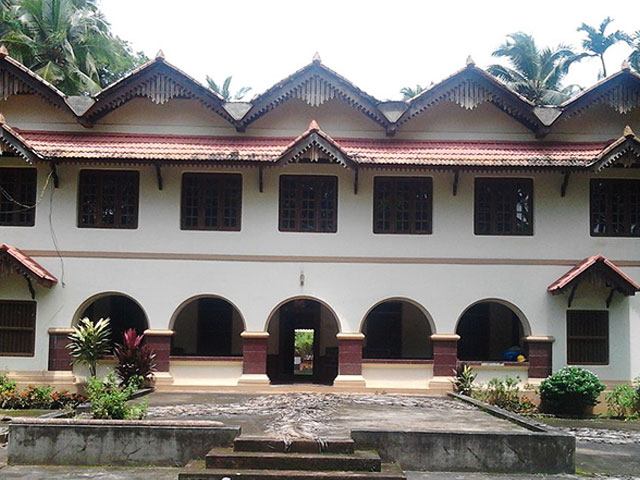 Milady Palace stands in all its resplendent glory on the Kasaragod-Perla road.  This palace is famous for having served as the seat of the Kumbala kings, and has a history dating back to 200 years. Madhur village, located around 3km away from this place, is also a prominent tourist destination for its Srimad Anantheswara Vinayaka Temple.
6. Chandragiri Fort
The village of Chandragiri is famous for its enormous 17th century Chandragiri Fort built by Sivappa Naik of Bedanore. Although much of the fort is in ruins now, tourists still visit it in large numbers to get wonderful views of the confluence of the Payaswini River and the Arabian Sea. This square-shaped fort stands majestically at 150ft above sea level and occupies an area of seven acres.
7. Kappil Beach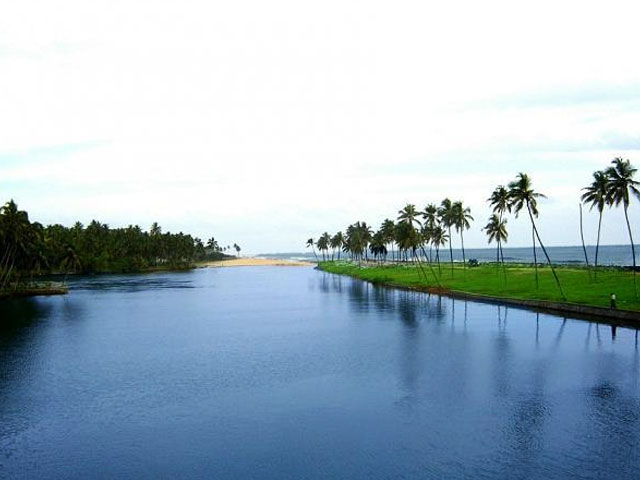 Out of the many tourist destinations in Kasaragod, Kappil Beach occupies a unique position. This is because this lovely beach is as secluded as it is idyllic. One can get mesmeric views of the Arabian Sea from the Kodi cliff near the beach. Situated about 6km from Bekal Fort, this beach is one of the cleanest and unpolluted beaches of Kerala.
8. Nileswaram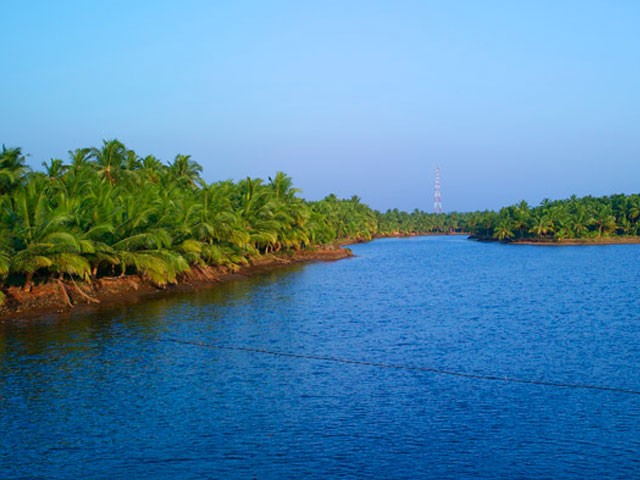 Nileswaram once served as the cultural center of Kasaragod district, besides being home to the Nileshar Rajas, who are believed to have come from Kozhikode nearly 600 years ago. Their palaces reflect the level of architectural excellence achieved during those glorious times. The Nileswaram Palace today functions as the folklore center of the Department of Archaeology. This town has also gained an eminence for its temple festivals, kavu (shrines) and the Kavil Bhavan Yoga and Meditation Centre.
9. Kottancheri Hills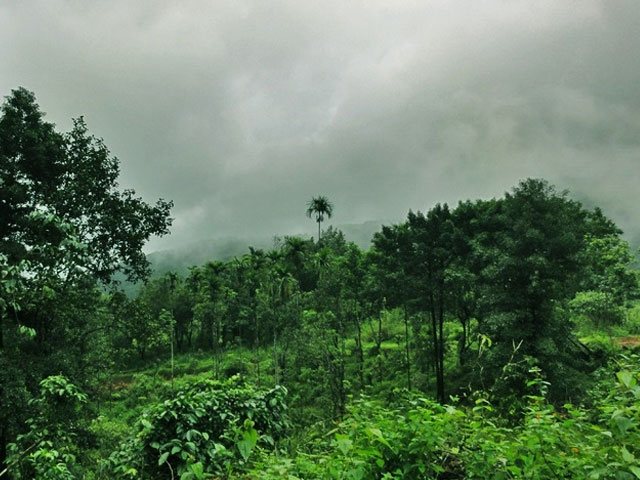 One of the most beautiful places in Kasaragod is Kottancheri Hills. A beautiful rain forest, it forms a part of the Western Ghats and is an extension of the Ranipuram wildlife sanctuary. A picnic center, which is a favorite with the travelers, can be found here. These beautiful hills are also ideal for trekking, and are also referred to as a "trekker's paradise." Besides, one can also find an impressive variety of wildlife here.
10. Tulur Vanam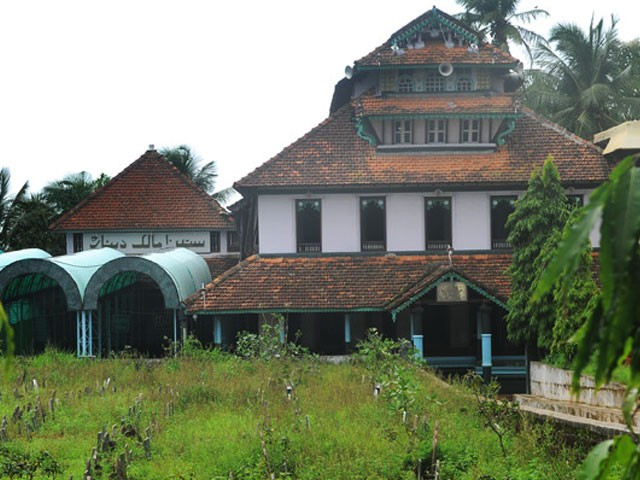 The temples of Kasaragod are famous for the large-scale festivals conducted by them. Tulur Vanam, also known as Kekulom (the eastern place), is consecrated to Kshetrapalan and Bhagavathi. The eight-day annual festival which commences from Sivarathri attracts massive crowds from all over the district as well as the neighboring district of Coorg.
Related Posts:
Top 15 Eco-tourism Destinations in Kerala
Top 7 Trekking and Adventure Places in Kerala
Top 10 Things to do in Munnar
Top Things to do in Kumarakom