The scenic beauty and the surreal charm of the South Indian state of Kerala cannot be described in words. Its exotic wildlife, verdant tea estate, peaceful backwaters, breathtaking viewpoints, and tranquil hill stations allure travelers from all across the world. Camping in Kerala is one of the best things to do, which must not be missed if one is a nature lover. It is a wonderful activity, just like an exciting picnic, that can be done with loved ones. Staying in Mother Nature's lap is going to be wonderful, away from modern disturbances.
Here are 8 best camping locations in Kerala, sans hullaballoo of touristy crowd. Read on…
1. Munnar Top Station
Located at a distance of 32 km from the main hill town, Top Station is a popular view point and also the highest point in Munnar. This view point lies at an altitude of 1700 m above the sea level on the Kodaikkanal – Munnar Road. Offering stunning views of the valley of Theni district and the Kanna Devan Hills, it is positioned on the border of Kerala and Tamil Nadu.
A trekking trail connects to Top Station through Central Station village that has Kurangani in the southern side. You can indulge in activities like bird watching, hiking, picnics, visit to tea estates and so on. Admire the scenery, the amazing feel and the wonderful vistas.
2. Agasthyarkoodam
If you love trekking and camping, you are going to love Agasthyarkoodam, which is located within the very popular Neyyar Wildlife Sanctuary, at a distance of around 50 km from Thiruvananthapuram. This 1868 m tall mountain that is placed on the border of the states of Kerala and Tamil Nadu. This is the perfect option for the trekkers who love trekking trails with medium to challenging level of difficulty to arrive at the designated point. It is also inhabited by the people of Kani tribe.
The trek to Agasthyarkoodam is generally of 2 days. On the way, savor the wonderful views and the tranquility of the thick jungles with medicinal herbs as you take down the lesser-known path. If you are planning to enjoy camping here, you need to book it in advance as only limited passes are issued. An issue can be availed from the office of the wildlife warden at PTP Nagar in Thiruvananthapuram.
3. Nelliyampathy Jungle Camp
Boasting of tranquility amid the wilderness, Nelliyampathy is a beautiful hill station lying amid the Western Ghats, on the north side of Anamalai hills. Camping at Nelliyampathy Jungle Camp is a sheer delight with wonderful views of the Sholayar Pass and the extreme green surroundings. The site here are simply wonderful for trekking enthusiasts and adventure lovers. The temperature are salubrious for all kinds of outdoor activities. Verdant views are added bonus.
Around 80 percent of Nelliyampathy is green land, covered with mainly with jungles with patches of plantations at some places. It is a wonderland of flora, fauna and avifauna, offering a delightful experience. One can also sometimes spot endangered animal species such as tigers, Nilgiri Tahr, etc. Along with camping, one can enjoy wildlife safari, bird watching, trekking, and hiking.
4. Parambikulam Island Camping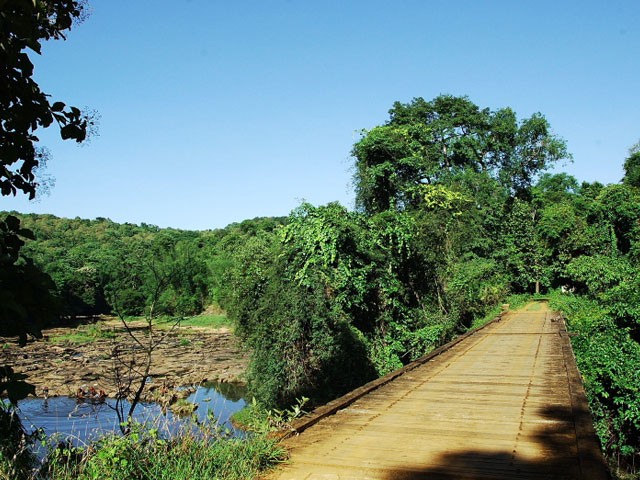 Parambikulam Island Camping in Parambikulam tiger reserve is simply a thrilling experience where thick wilderness blends with peaceful natural wonders. One can marvel at the beauty of the rich wildlife while staying in the camping island that is positioned in Park's administration area. Camps are set-up on the top of bamboo clusters on an island that lies amid the Peruvarippallam Reservoir. Do not miss out on visiting Kannimara, the oldest teak tree in the world, which is known to be over 351 years old.
Placed in the southern Western Ghats in Palakkad district, Parambikulam is a biodiversity hotspot where one gets a chance to spot exotic indigenous wildlife. Lucky ones can spot the big cats also walking freely in their home territory. Minimal human encounter has led to abundance of flora and fauna including 39 mammal species, 250 species of birds, 61 kinds of reptiles, and 1000 species of insects. It truly is one of the most popular camping locations in Kerala.
[Also read Top 10 Wildlife Sanctuaries and National Parks in Kerala]
5. Gavi Jungle Camping
One of the most popular Eco-tourist spots in Kerala, Gavi is just the perfect destination for you if you like being close to nature. Untouched by modernity, this site has natural scenic beauty in abundance. If you are an adventure lover, pack your bags, come here, and set your camps amid the wild, away from the hustle-bustle of the city life. Dinner is prepared at the camp site, where you will be accompanied by helpers and guides. The feeling is going to be simply wonderful.
Gavi Jungle camping is a breath of fresh air in this peaceful tiny town in Pathanamthitta district, enjoying its privacy and serenity. As you savor the splendid views of the sunset, the aroma from the cardamom plantation fills your nostrils. There are 260 kinds of birds here and thus bird watching is a popular activity here. Trekking too is quite popular here. There is a particular point here from where the very popular Sabarimala temple can be viewed. Other places worth-visiting are Peerumedu, Kuttikanam, Mundakkayam, and Vandiperiyar.
6. Thattekad Hornbill camp
Comprising of well-equipped tents and camps, the Hornbill Camp at Thattekad is one of the 8 best camping places in Kerala. If you are looking out for a holiday in privacy, this is just the kind of place that you are going to love. The feeling of becoming one with nature is simply blissful. Some of the popular activities that you can indulge in here are visit to plantations, kayaking, bird watching tour, tribal visits and excursion to nearby places. You can also enjoy cycling here.
Gelling well with the surrounding jungle, Thattekkad hornbill camp is placed in Ernakulam district, and offers a wonderful view of the Periyar River. Bordering Dr. Salim Ali Bird Sanctuary, this camp is also known as the Birder's Paradise, with being home to more than 270 species of birds.
7. Meesapulimala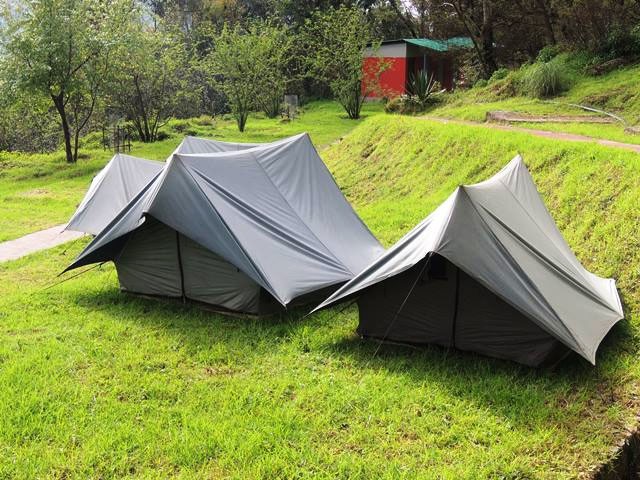 Choose trekking and camping at Meesapulimala and you are going to love it. Staying at Base camp, at an altitude of around 6000 feet, in well-appointed camps is simply a wonderful experience. This camp site is in Munnar and thus lush vistas as well as wonderful climate are two added bonus. Micro turbine is the source of electricity in the camp. The site is one of the UNESCO World Heritage Sites.
After sunset also, one can enjoy a number of activities including relishing a delicious supper while sitting around the campfire, chit-chatting with fellow campers. Sleeping in the wilderness is truly an amazing thing. Start an early morning trek to Meesapulimala, which lies at an altitude of 8700 feet above the sea level. The 21 km trek is from moderate to challenging, including a walk from the tea estates.
8. Nature Zone Resort
Nature Zone Resort, located in the Munnar district, is an ideal place to feel close to the nature and enjoy a stay amidst green surroundings. This is a splendid resort but sans any luxury rooms or cottages. It offers African tents on the ground floor as accommodation. And, there are special bamboo houses on the top of the trees.  The tents and the bamboo houses are well-appointed with ensuite bathrooms, comfortable beds, and attached balconies.
The accommodation at Nature Zone Resort has interesting dim lighting and special coir flooring. Enjoy a relaxing stay, while you enjoy stunning views of the green surrounding area. There also are facilities of a kitchenette and a restaurant, serving sumptuous food. Along with enjoying camping, one can partake in jumaring or jugging, mountain biking, rappelling, jeep safari, and trekking.
[Check-out the best tree house resorts in Kerala]
Related Posts:
Top 10 Hill Stations in Kerala
10 Must Visit Gorgeous Waterfalls in Kerala