Although it is difficult to assign any particular time or a particular season to visit Kerala, it is often said that its allure is quite unique during the summer months. The summer season, although quite severe in other parts of the country, is relatively mild in Kerala, thanks to the formidable shield of the Western Ghats that prevent the exposure of state to the dry winds.
The lush verdure of green cover combined with the charming attractions like the houseboat and kettuvallam ride and other locations is a great draw. The ambience is different and the time is ideal for sightseeing and exploration before the heavy downpours which the state experiences during the monsoons.
In this blog, we enlist 10 Best Places to visit Kerala in summers that describe the glory of "God's Own Country" in the season. Although there may be sporadic rains, but overall it's a wonderful time to experience the unique magic that place has to offer.
Kerala Weather in Summer
Heavenly Kerala is an absolute favorite for holidays. Owing to its scenic location amid the stretch of the Western Ghats and the Arabian Sea, the costal state enjoys a pleasant weather all through the year. The summer season in Kerala is equally amazing for planning your holidays while the most preferred time is from August to February. Summer arrives from the month of March and continuing till May, marked with hot and humid weather. The average summer temperatures are between 25°C- 30°C with some showers of rain.
Summer is pleasant to explore the hill stations in Western Ghats. The hills are untouched by sweltering heat and provide respite from humidity. Home to plentiful species of wild animals in the natural habitats, the wildlife sanctuaries in Kerala are also wonderful places to visit in summer. For the ones who cannot let go love for the beaches and the backwaters, there are also aplenty choices. Besides free from crowds, they provide amazing discounts. Planning a vacation to Kerala in summer is truly amazing!
10 Best Places to visit in Kerala in Summer
Munnar
Subdued in most mesmerizing green cover, Munnar is South India's largest tea-growing areas. The tea estates that dot this fantastic region almost give this place a surreal look, straight out of some paradise.
The views of fog, the slow trudge clouds, the enchanting chirping of birds and winding paths constructs an ambience that is difficult to forget. Munnar is a place that is sure to find a place in your heart. Along with the equally captivating destinations around it, Munnar is definitely an incredible tourist destination.
Things to do in Munnar
Walk through lush tea gardens
Learn all about tea making
Go wildlife safari at the Eravikulam National Park
Enjoy boat rides at Kundala Lake
Try watersports at Mattupetty Dam
Interact with gentle beasts at Carmelagiri Elephant Park
Try Kerala's distinctive culture at Punarjani Traditional Village
[ Check-out Best of Kerala Tour with Treehouse Stay ]
Wayanad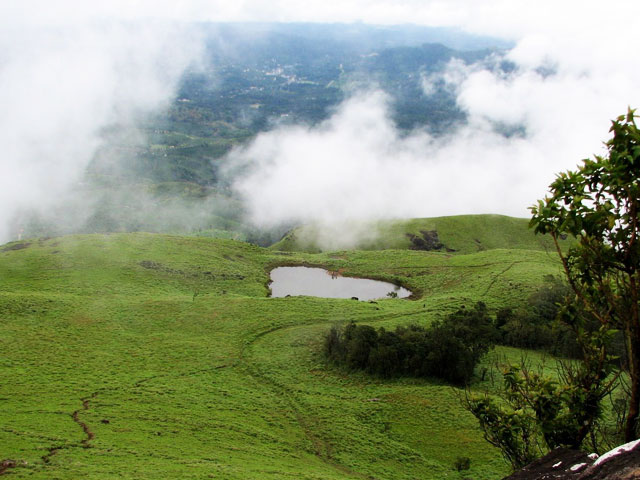 Fascinatingly scenic, Wayanad is often referred to as the jewel in the crown of Kerala with its astonishingly beautiful sub-topical savannahs, enchanting hill stations and lush spice plantations, verdant forests, exquisite fauna and an incredible cultural heritage. Although Malayalam is the local language, English and Hindi is also widely spoken and understood.
The district lies on the southern tip of the Deccan Plateau and is one of the least populated districts of Kerala, although it has a rich blend of people migrating from different quarters of the state. It is a wonderful destination for leisure tourism. Interspersed with deep valleys, rugged terrains, dense jungles, gurgling streams, Wayanad is as enchanting as it can get.
Things to do in Wayanad
Trek to Chembra peak with halt at Hriday Saras, heart-shaped lake
Spend time amid nature at Wayanad Wildlife Sanctuary
Pay a visit to Banasura Sagar Dam
Bamboo Rafting on Kuruva Island
Go Caving at Edakkal Caves
Enjoy the view of the lush environs form the Neelimala View Point
Boating on Pookode Lake
Periyar
Thekkady is Kerala's most amazing and picturesque destinations and located within this enchanting place is the exotic Periyar Wildlife Sanctuary. The Sanctuary is an incredible place to be for nature lovers, wildlife enthusiasts, trekkers as well as leisure picnickers who all get mesmerized by its stunning natural beauty and exquisite floral and faunal wealth.
Flanking the Kerala-Tamil Nadu border, the place has a wonderful blend of cultural and traditional mix across different aspects. The place attracts thousands of tourists, both national and international to its shores. With its unique magnetic charm, it is difficult to give this place a miss.
Things to do in Periyar
Wildlife safari at Periyar National Park
Boating Tours in Periyar Lake
Bamboo Rafting for a different feel of wildlife viewing
Jungle patrol, border hiking and nature walks with guides
Visit to spice plantations
Explore a tribal settlement and their culture
[ Check-out 3 Days Periyar Tour Package ]
Bekal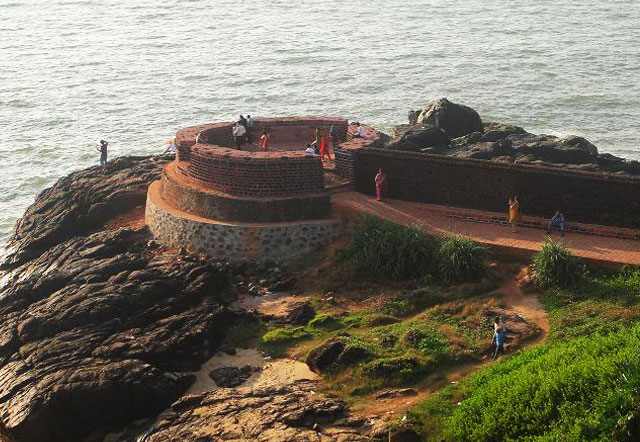 Home to several exquisite locations, Bekal is a charming tourist spot located on the west coast of Kerala. Bekal derive its name from Baliakulam, which signifies a big palace, which the place had in the past. Known for its traditional Keralan hospitality to its visitors, Bekal has some stunning forts, temples and beaches and its exotic ambience around the town is just incredible.
One of the most popular tourist attraction here is the keyhole shaped Bekal fort which is approximately 300 years old. It nevertheless dominates the landscape of the city and is most frequently visited by travelers.
Bekal is recommended for travelers who love to enjoy natural beauty, the charm of backwaters, incredible coastline. With an ambience as cherishing and attractions as charming, visitors to Bekal are surely going to take happy memories back home.
Things to do in Bekal
Explore the historic Bekal fort
Enjoy leisurely strolls along the Bekal beach
Stay at lavish resorts that specialize in Ayurveda treatments
Take a walk on the secret Kappil Beach
Discover the offbeat Valiyaparamba Backwaters
Kumarakom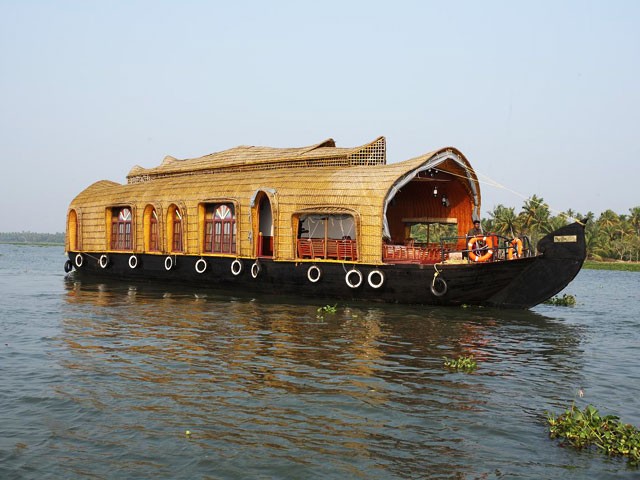 Situated in the Kottayam district of the southern Indian state of Kerala, Kumarakom is manifestation of everything exotic and incredible. The district is actually an archipelago and flanking the backwaters of the Vembanad Lake, is in the form of several islets and is pervaded with verdant greenery, exciting views and wonderful fauna.
The place was popularized by the British Alfred Baker, who after occupying a large tract of the area, spent many years in beautifying it with exquisite gardens and paddy fields. Now a wonderful destination with amazing attractions like mangrove forests, historical monuments and a charming ambience, the place is a favorite spot for nature lovers and honeymooners.
Things to do in Kumarakom
Go bird watching at Kumarakom Bird Sanctuary
Enjoy houseboat cruise over Kumarakom Backwaters
Stay at the lakeside resorts offering specially-crafted Ayurveda treatments
Take a glimpse into the traditional village life in Kerala
Stroll alongside the lake and backwaters
Relish delicious Kerala cuisines
Attend a Snake Boat Race
[ Also check Serene Backwaters of Kerala tour ]
Alleppey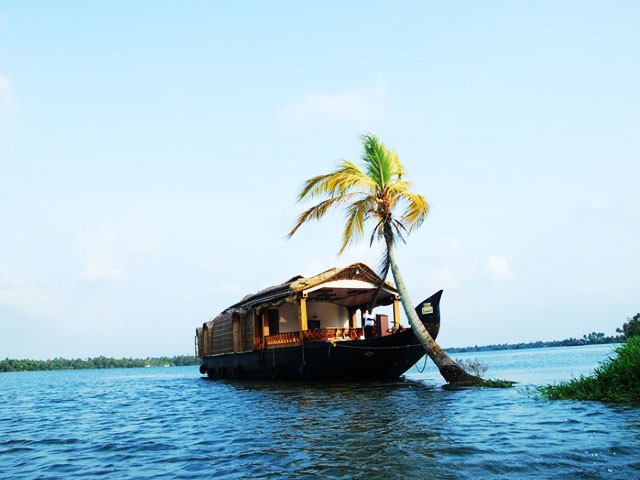 A place interspersed with a stunning network of waterways and a huge number of Kettuvallam-like houseboats, Alleppey is home to wonderfully picturesque backwaters. Also known as Alappuzha the town is as busy as it is romantic and is known for its numerous exquisite houseboats.
One of the most exciting draws here is the annual Nehru Trophy Boat Race. Although the network of canals in Alleppey is as extensive as the famous Italian city, still its charming elegance has earned it the title of "Venice of the East". With a delightful settings, almost an infinite panorama of lush green paddy fields and shimmering water, Alleppey is an incredible place to enjoy with family and friends.
Things to do in Alleppey
Houseboat cruise of the backwaters
Day out on the Alleppey beach
Sightseeing in the ancient town
Go shopping
Pamper yourself with soothing Ayurveda
[ Check-out 5 Days Kerala Houseboat Tour Package ]
Guruvayur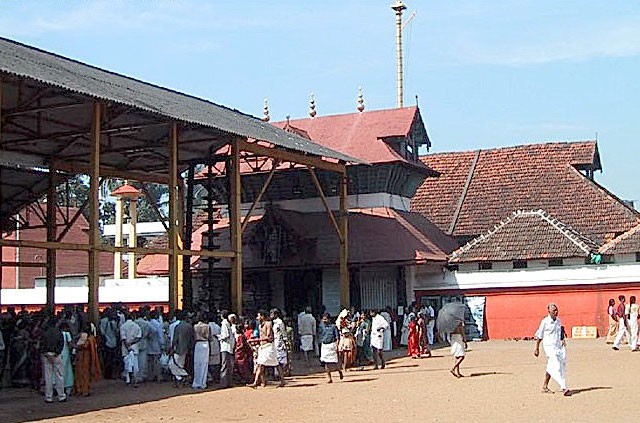 A wonderful pilgrimage center located in Thrissur distric of Kerala, Guruvyur is a place of brilliant charms. The place is most famous for its large Krishna Temple. The name Guruvayur is attributed to the legend that gods Brishaspati and Vyudeva brought the idols of Lord Vishnu here from Dwarka upon the instructions of Lord Krishna.
In addition to having religious significance, Guruvayur has other wonderful attractions for tourists. The Devaswon Muesuem and the Elephant Sanctuary at Punnathur Kotta are enjoyable places to visit while Chowallur Beach is also amazing due to its pleasant ambience.
Things to do in Guruvayur
Visit Mammiyoor Shiva Temple.
Take a tour of the Institute of Mural Painting.
Pray at Guruvayur Sree Krishna Temple.
Enjoy an excursion to Devaswom Museum.
Explore Chamundeswari Temple.
Kollam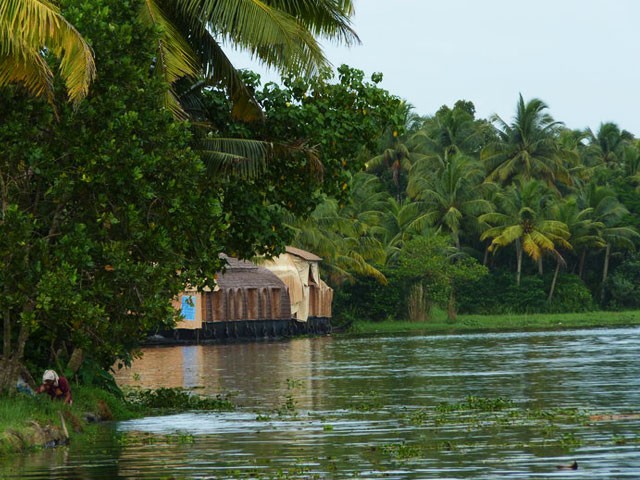 Formerly known as Quilon, Kollam is a serene backwater destination, located approximately 71 kilometers of the state's capital Thiruvananthapuram. Kollam once used to be one of the oldest ports of Arabian Sea. Rich in spices and cashews, the area was contented strongly by the Arab, Roman, Chinese, British and Dutch traders.
The town is pretty bustling in the modern day however it is also a fairly popular destination as well. One of the most wonderful attractions of this town is the famous Ashtamudi Lake. Besides, the local bazaar is pretty lively and can be visited to witness the local life of the people more closely. The Kollam beach too is a great escape from the traffic chaos of the city and wonderful place to take evening stroll.
Things to do in Kollam
Cherish a houseboat trip to Ashtamudi Lake.
Sightseeing of Palaruvi waterfalls.
Enjoy at Jatayu Nature Park.
Spot exotic species of deer at Thenmala Deer Park.
Unwind at Thirumullavaram Beach.
Thiruvananthapuram
Bounded by sea on one end and by mountains on the other side, the city of Thiruvananthapuram is wonderfully alluring. The amazing mix of diverse topography is a great visual delight for the tourists. On the other hand its exquisite beaches, historical monuments and cultural wealth are a great enticement for the travelers who find it difficult to forget wonderful memories they make here.
In addition to this, there are a number of religious shrines as well as mutts that paints a great ambience. Visit this charming city and get a unique taste of Keralan Culture and experience of its traditions in an exquisite setting.
Things to do in Thiruvananthapuram
Pay homage at Shri Padmanabhaswamy Temple.
Sip on best filter coffee at the Indian Coffee House.
Partake in Skydiving.
Go Boating at Neyyar Dam and visit Valiyathura Pier.
Enjoy Jungle Safari at Neyyar Wildlife Sanctuary.
Varkala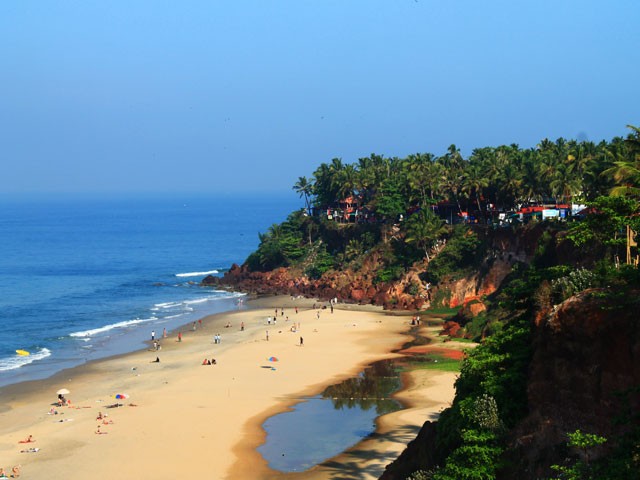 One of most exotic destinations in the country, the charm of Varkala is unique and amazing. Although an increasing number of tourists have now discovered this incredible location, still it is relatively lesser known which makes it comparatively isolated and rather romantic. Varkala is an ideal place to relax and unwind and escape from the chaotic atmosphere of urban life.
Pristine beaches, ancient temples, sacred springs, mutts and much more-all these make Varkala an excitingly attractive destination. Moreover, activities such as paragliding and parasailing add the thrill element for the visitors.
For visitors who want some rejuvenation, the city has great options for Yoga. There are a number of certified Yoga centers which the visitors can visit to take the benefit of the ancient heritage of Keralan culture. Thus, Varkala is an attraction-packed, amazing destination to spend your holidays.
Things to do in Varkala
Delight in Surfing.
Spend a memorable evening at Varkala Beach.
Go for nature walks at Ponnumthuruthu Island.
Bask in the bliss at Odayam Beach.
Visit Sivagiri Mutt.
Explore Anchuthengu and Anjengo Fort.
Thrissur
The cultural capital of Kerala, Thrissur is among the must-visit places of the state. Earning international repute for the plentiful of sacred sites and colorful festivals. The rustic settling of the town is a cherished experience. Making a visit in summer all the more special is the festivities held at the 'Vadakkumnathan Temple' in the months of April-May. The temple is host to one of the most popular of temple festivals in Kerala as well as India.
The week-long festival of Thrissur Pooram, celebrated over centuries' pays obeisance to Lord Shiva. The spectacular procession of caparisoned elephants along with percussion, fireworks, colourful umbrellas, religious 'Kudamattam' ceremony makes it a true delight.
Things to do in Thrissur
Marvel at the Shakthan Thampuran Palace.
Worship at Vadakkunnathan Temple.
Savor tasty parshad at Guruvayur Sree Krishna Temple.
Spot elephants at Punnathur Kotta.
Enjoy at Vilangankunnu.
Lakkidi
Though small yet enchanting, Lakkidi is one of the beautiful hill stations in Kerala. Offering a blissful escape from the scorching heat, the destination is adorned with a plethora of luxury resorts. Astounding views of the tranquil hills and lush valleys present a sight to behold.
Hailed as the best-kept secrets of Kerala, the hill town is a must-visit place for cherishing matchless experiences. Traveling through the serpentine roads add to the fun quotient. Above all, the exotic flora will make you fall in the love with the place colored in deep shades of green.
Things to do in Lakkidi
Delight in an excursion to Vennimala Sree Rama Lakshmana Perumal Temple.
Explore the ruins of monuments at Vaniyamkulam.
Soak in the comforts of luxury resorts.
Go for trekking.
Watch Kathakali dance performance.
[ Browse through our meticulously crafted Kerala Tour Packages ]
Related posts:
Top 10 Hill Stations in Kerala
15 Top Things To Do In Kerala For A Trip Of A Lifetime
Top 10 Wildlife Sanctuaries and National Parks in Kerala